The digital & OOH marketing era is drastically changing by an huge increase in users eventually brand are openly competing with each other in challenging market where NSG ads supports to leverage the digital & OOH marketing solutions

Out-of-home Advertising (OOH)
Consultancy & Project Execution
Construction & Development of OOH
OOH booking all over Vietnam
Billboard, Digital-OOH, Led-OOH,
Smart-OOH,Wrapping-OOH, LCD-screen,
Partnership OOH Execution
Digital Strategy & Planning
Brand Strategy & Planning
Media Buying & Planning
Communication Planning
Social Strategy
Content Strategy


Digital Marketing & PR
Digital PR
Display/online Ads
Google SEO/SEM
Online Reputation
Community Development

Social Media Marketing
Facebook ads & Management
KOLs and Influencer
Social Listening
Social Content
Social Platform Marketing

Design & Creative
Website Design
Mobile App Design
Video Production
Content Writing
Copy Writing

Help & Support
NSG Ads 1 stop digital & OOH advertising agency for all marketing services. Please contact us for any other further need.
A Marketing & Advertising Agency for the Attention Economy
We want to be your top digital & OOH marketing agency. In an era of mass yet isolated communications, we understand companies have to battle a constant fight for their audiences' attention, and to solve this, brands require to create mass intimacy. We aim to be the best digital & OOH marketing agency for your use case.
Welcome to NSG Ads Vietnam
"We assist clients grow their business. It's that simple"
We have assisted businesses achieve their business objectives, placing their brand strategy, OOH ads, websites, social media and marketing campaigns in the forefront of consumer consciousness. we are driven by results, and provide unique solutions to marketing challenges. Through careful planning and strategic development, we place your needs at the center of all our work. We value transparency and communication above all else.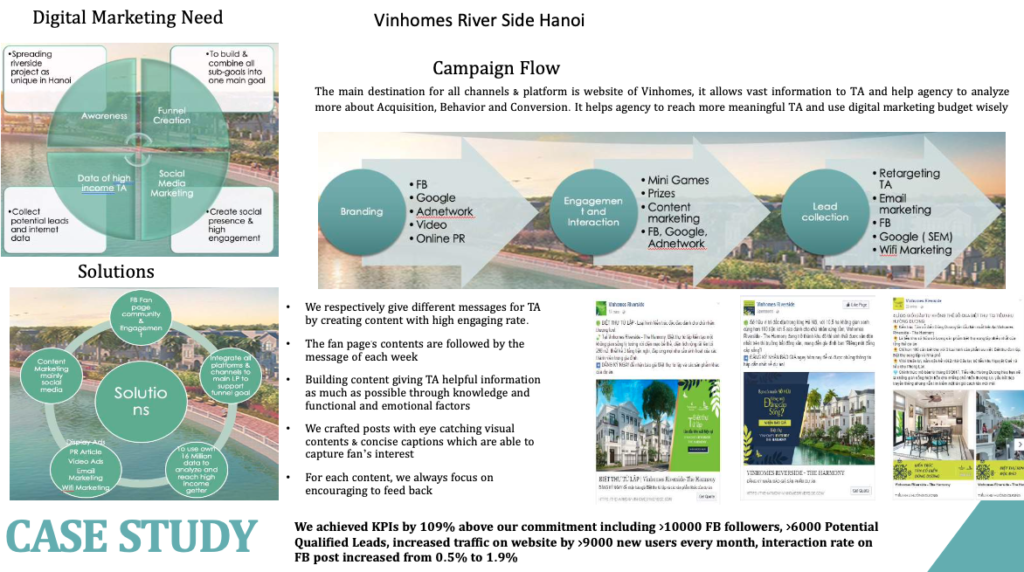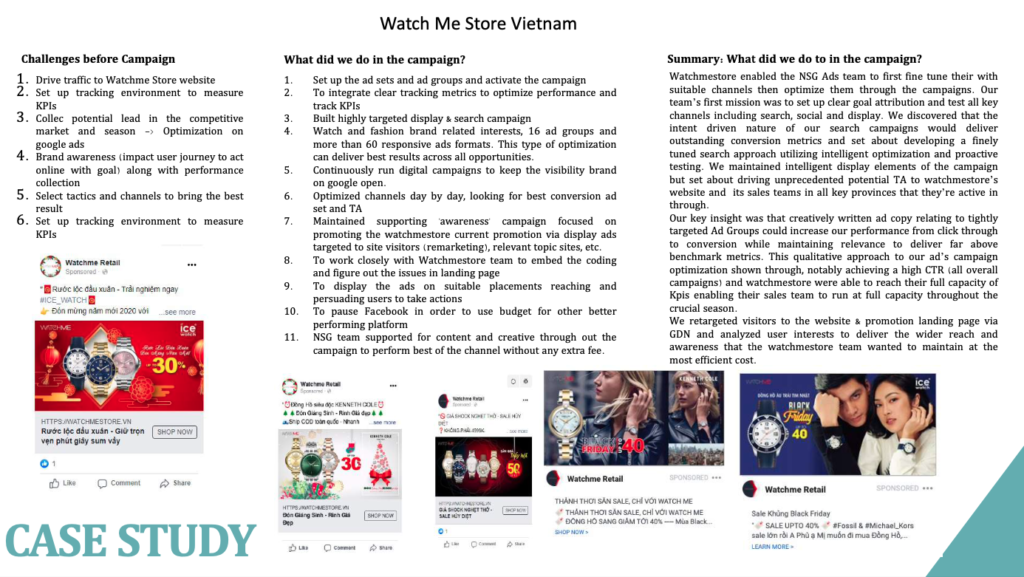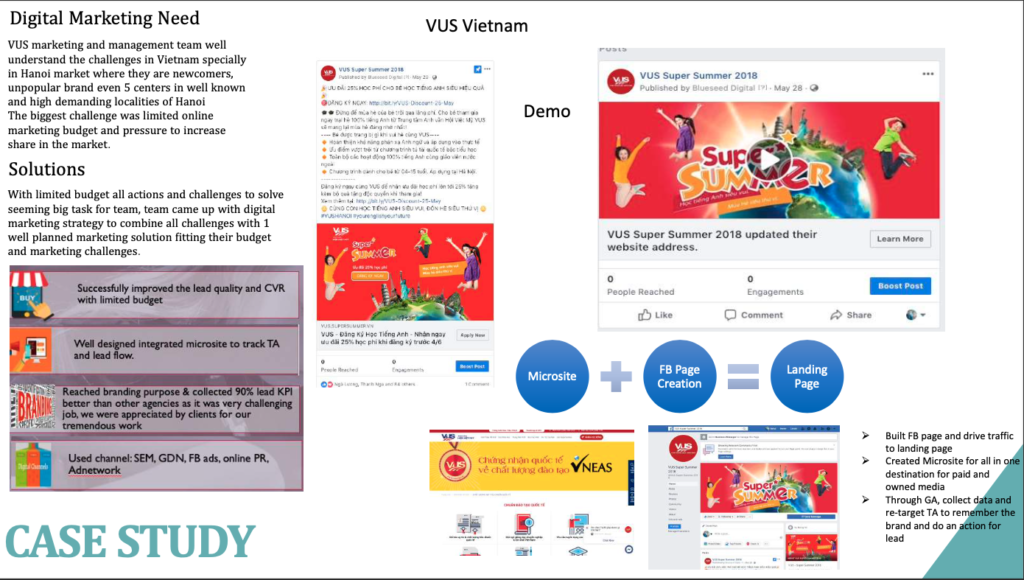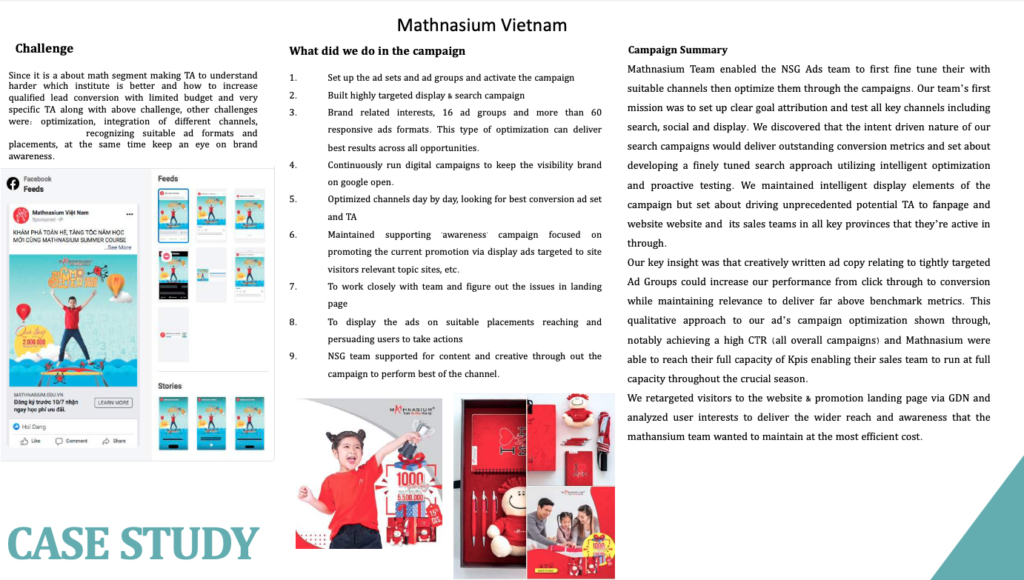 The Challenge
Bobby a well-known famous brand from Japan wanted to get connected to all Moms in North, Central & South Vietnam by showing a friendly character bringing lots of gifts & happiness in their lives. At the same time, collecting data and winners from landing page, push sales to e-com channels.
The Solution
Creating a live site with the ultimate animation, UX/UI driving traffic from all marketing tools including FB, GG, Rich Media, Programmatic Ad, KOL, Online PR and many more, connected to online and offline segments.
The Result
Successfully achieved KPIs as revised timeline, an huge increase in online and offline sales along with finishing last quantity of gift. 25% increased in online visibility. Reach TA: 14 Million, Lead Data: 3000 and many more.
The Challenge
Corona Casino & Resorts Phu Quoc: Vietnam's only casino available to locals. Due to difficult industry forbidden marketing & ad activities in Vietnamese Market specially online. Goal was to increase brand awareness & maximise offline traffic. 
The Solution
Master Digital Marketing & Ad Campaign including ideation, planning, production, strategy, content, execution through-out the year. web: https://vietnamcasino.vn/ Created bilingual content and custom targeting options in 3 phases.
The Result
Successfully achieved KPIs over 130%, driving online paid and organic traffic which eventually helped to increase offline traffic to Casino and complex. Increase ranking in SERP and offline visibility.   
Marketing Tools
SEO, SEM, GDN, Adnetwork, Demand Side Platform, Facebook, Online PR, KOL  
The Challenge
Global Known brands in sanitary & Diaper are world leaders in their category. The organic traffic & sessions of users on brand's website were going down as estimated on Google Console.
The Solution
Search Engine Optimization =>NSG Ads implemented the strategy of backlinks, useful content auditing both websites, rectifying errors and increasing well targeted traffic with implementation of killing all technical errors. 
The Result
Due to confidential contract with client, the limited information can be shared about KPIs only. we achieved 165% over committed KPIs. All technical as well as non-technical errors were solved.
The Challenge
A well-known Pizza brand from US facing quite hard competition in Vietnamese Market where consumers less tend to get used to eat PIzza. Marketing team looking for 2 goals in the same campaign branding + online orders.
The Solution
Created a multi media channels campaign by using main customised media points to reach the most suitable TA divided into 3 categories. Material were created based on each target group.
The Result
Due to Covid plan got changed though NSG team tried their best efforts to maximise the optimization with new metrics. Performance was average and improved by the time. it was not 100% successful campaign. But we learnt critical lessons during the campaign.
The Challenge
A well-known architecture firm throughout the world, Humphreys & Partners understood that it was crucial they showed in searches in large metropolitan areas for future building and design project opportunities.
The Solution
Search Engine Optimization =>NSG Ads implemented city-specific location pages and optimized business listings for all Humphreys' offices in order to increase local visibility. Backlinking to publications was also implemented and contributed to the overall jump in Humphreys & Partners domain authority.
The Result
Point jump in domain authority: 5
New backlink attained: 47
Monthly facebook like: 875
Increase in email lead list: 100%
Increase in page search CVR: 860%
The Challenge
With an ever changing retail environment, a menswear retailer enlisted the aid of NSG Ads to expand on its digital advertising strategy to increase the brands' visibility as well as increase online and in-store sales.
The Solution
Social Media Advertising =>NSG Ads was able to increase the brands' visibility as well as online and in-store sales by optimizing campaigns on Facebook to target both big and tall buyers and seasonal shoppers.
The Result
Increase in revenue from previous year: 78.3%
Return on ad spend: 495%
Total CVR: 84.2%
Purchase CVR: 4.9%
Registration CVR: 13%
Increase in Page Likes: 54.3%